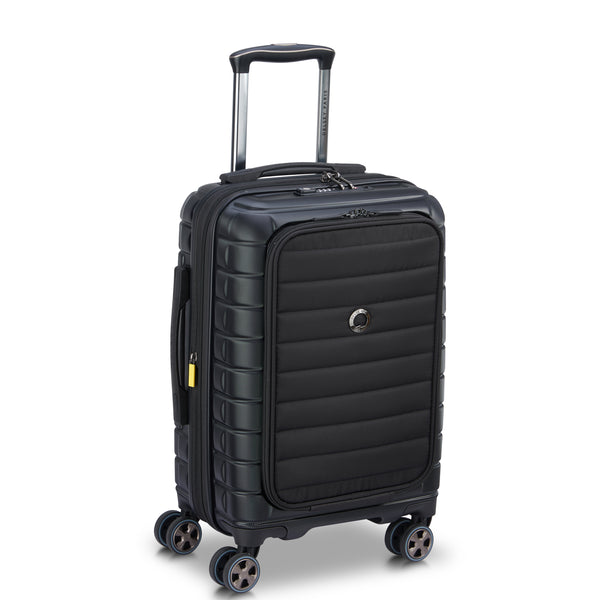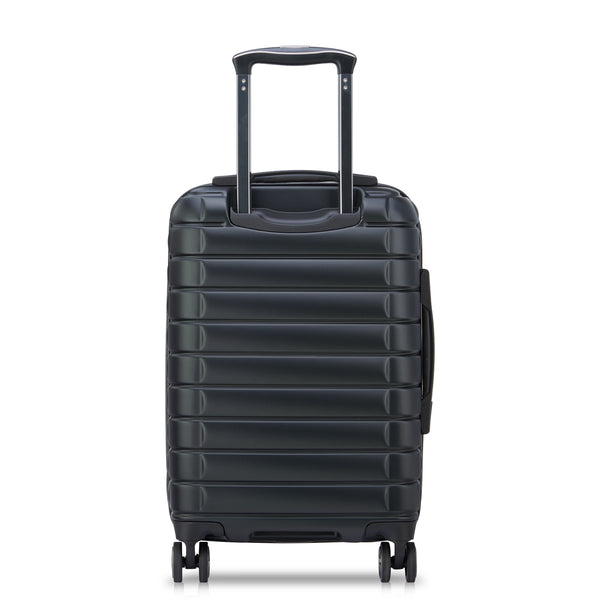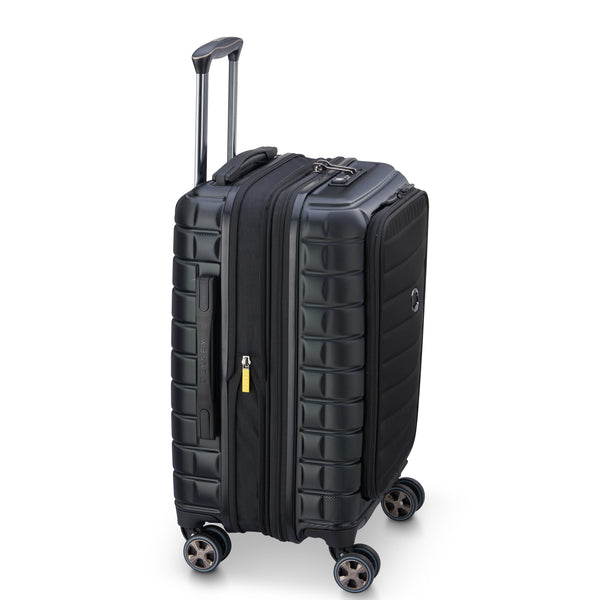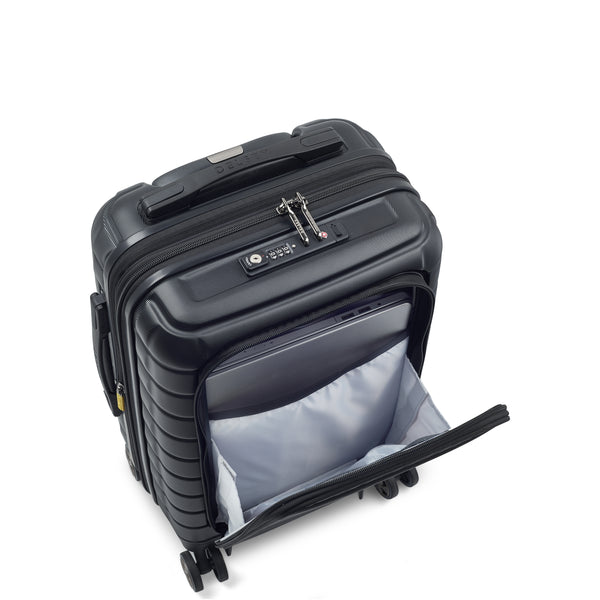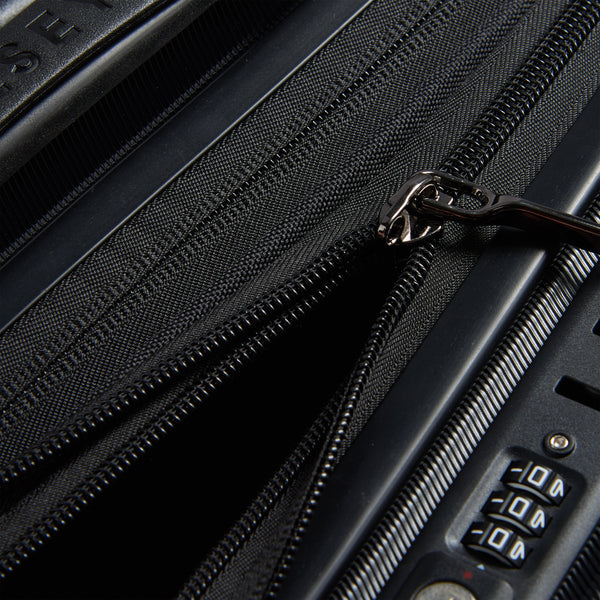 SHADOW 5.0 55CM 4DW EXP BUS SOFT CABIN BLACK
Brand: SHADOW 5.0
Type: SHADOW 5.0 55CM 4DW EXP BUSINESS SOFT CABIN BLACK
Colour: BLACK
Material: POLYCARBONATE
Product Weight: 3.5kg
Series or Collection Name: SHADOW 5.0 BUSINESS
ULTRA-SECURE LUGGAGE Say goodbye to luggage damaged by customs! The TSA combination lock enables you to secure your luggage using a personal code whilst at the same time allowing the Transport Safety Authority (TSA) to check your luggage without damaging it using a special key. The luggage is fitted with DELSEY PARIS's patented ultra-secure closure system: the SECURITECH® 2 zip. Up to three times more resistant to intrusion than a conventional zip, this unique closure system provides optimal security for your luggage. The TSA combination lock and the original anti-theft zip are your best allies when it comes to travelling with complete peace of mind.
ROLLING COMFORT The suitcase features four quiet and highly manoeuvrable wheels. Strongly constructed and multidirectional, they have been specially designed to provide enhanced rolling comfort.
AN EASY-ACCESS USB PORT The integrated USB socket on the bottom of the suitcase offers the ultimate in practical convenience! It makes it possible to charge a mobile phone anywhere, with the external power bank storing conveniently away in its own special pocket.
A PRACTICALLY DESIGNED AND HARD-WEARING INTERIOR SHADOW 5.0's lining is made from 100% recycled materials. Designed with convenience in mind, it can be removed and machine washed at 30°!