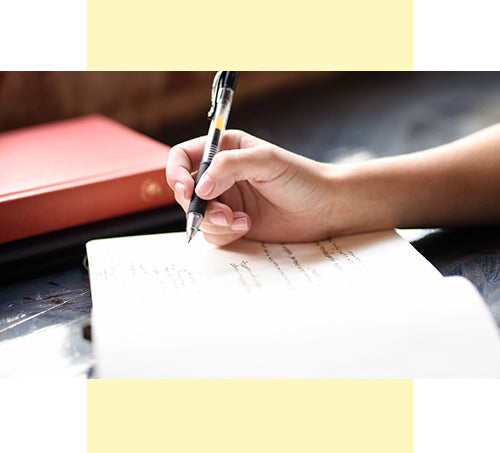 #1 MAKE A CHECKLIST
Our motto: only bring what is absolutely necessary!
No matter how many times we tell ourselves this, we still bring too many belongings with us on holiday. This time we are going to avoid overloading our bags! Our tips: takes fewer bottoms than tops, limit yourself to just two pairs of shoes (a comfortable pair for walking and a casual-chic pair for in the evenings). And most important of all: get rid of "just in case" items.
#2 CHECK YOUR TRAVEL DOCUMENTS
Before leaving, consider checking the travel requirements for entering and staying in your destination country, and also check the expiry date on your ID card or passport. Note: some countries require a passport to be valid for several months after your planned date of return!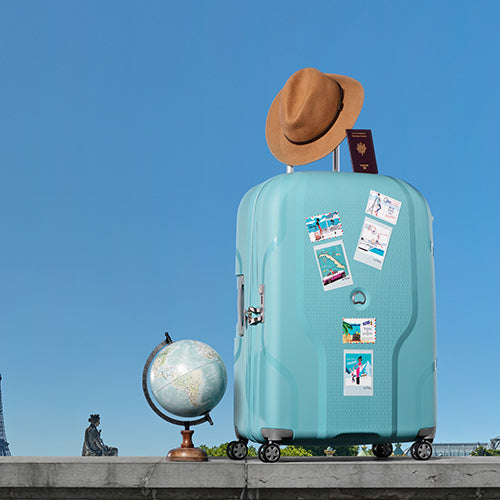 #3 ENSURE COMPLIANCE WITH STANDARDS
When travelling by plane you must adhere to the regulations enforced by your airline with regard to the dimensions and weight of your cabin baggage and your hold luggage. For example, Ryanair cabin baggage is not the same as Air France cabin baggage.
You can also find the regulations on hold luggage in
our article on airline standards.
Do not forget to consult the specific conditions laid out by your airline, as indicated on your plane ticket or the airline's website. These conditions can also vary depending on the destination, the class in which you are travelling and the type of ticket.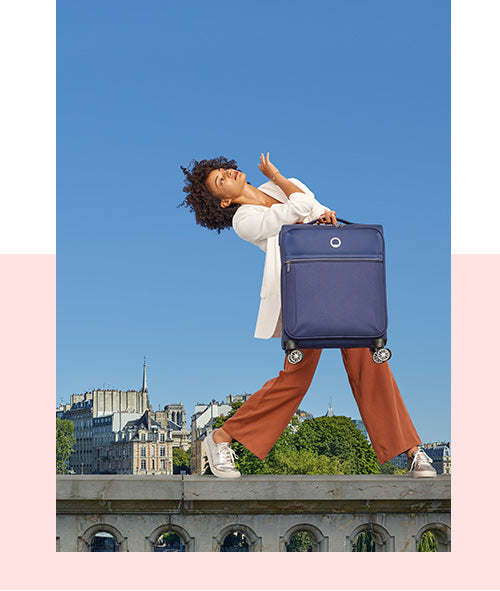 #4 TRAVEL LIGHT
Generally speaking, the maximum weight for cabin baggage permitted in a plane is approximately 10 kilos. Check your plane ticket or your airline's website.
There is a tendency to think that soft cases are lighter than hard cases. The weight gap is actually reducing considerably thanks to technological innovations and the new materials that we use in our luggage. Check out our
"The lightest suitcases"
selection to find the perfect piece of cabin baggage for your city break, or read our
"Soft or hard case?" article to help you decide
!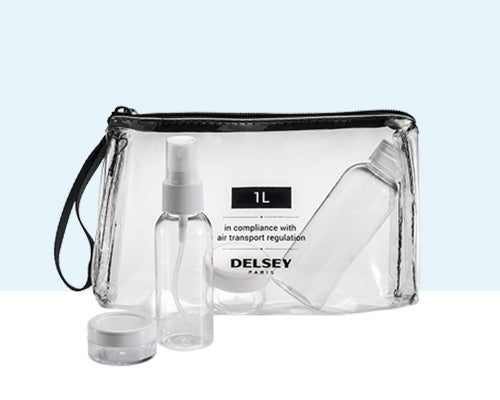 #5 MINIATURISE

If travelling by plane, pay attention to the regulations regarding the carrying of liquids inside the cabin!

You can only carry bottles or containers with a maximum capacity of 100 ml, all of which must be stored in a resealable transparent plastic bag, such as a freezer bag, with a maximum volume of one litre (20 cm x 20 cm).

The bag must be sealed and the items must fit inside easily. Just one such plastic bag is permitted per passenger. In order that you don't have to lift out your favourite day cream when boarding, don't forget to decant it into a mini bottle or to bring a sample with you!


#6 STAY CURRENT!
Even if you are planning to spend a weekend offline, power is still a must! Consider checking the electrical standards in force in your place of destination and bring a universal adapter along with you.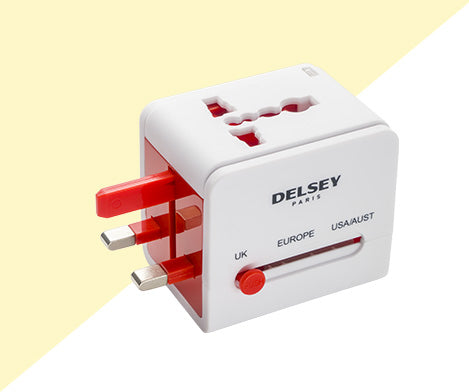 #7 TAKE A BACKPACK
Once you get there, go for an urban-style backpack - not too big but not too small. More practical than an everyday handbag worn over just one shoulder, a backpack will allow you to keep both hands free while looking after your back as well!
If you have reached the end of this article you must be ready for your city break - have a great trip with DELSEY!

DELSEY Team
OUR LUGGAGE SUGGESTIONS FOR A CITY BREAK