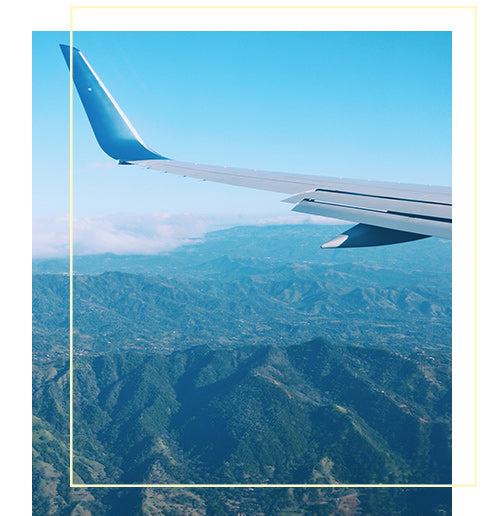 First verify the dimensions and weight permitted by your airline for both your cabin baggage and your luggage in the hold. Our plug-in will assist you in finding the cabin cases that are accepted by your airline, you can access it here. The standards applied by the majority of airlines can also be viewed here.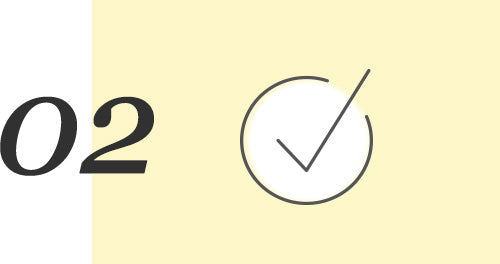 Make a list of the belongings to be taken with you on each journey. This can be re-used each year and updated depending on your destination and planned activities! Tick off each item as you place it into the case so as not to forget anything. You can also make a list for each piece of luggage: your handbag, medicine bag, toiletries bag, cabin bags, hold luggage. And if you consider yourself the queen of list-making, you can even draw up a different list for each different season!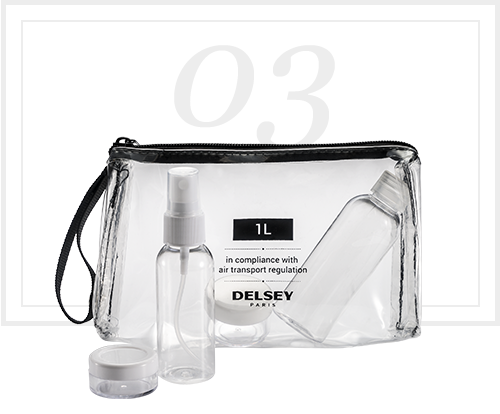 Purchase your favourite beauty products in a miniature version in order to save space and ensure compliance with airline regulations concerning cabin baggage. With an increasing number of beauty brands now offering miniatures, they are just as useful for weekend getaways as for week-long trips. Our tip: keep hold of samples offered by brands for use on your holidays, or alternatively use the DELSEY bottles that can be refilled with your favourite cosmetics.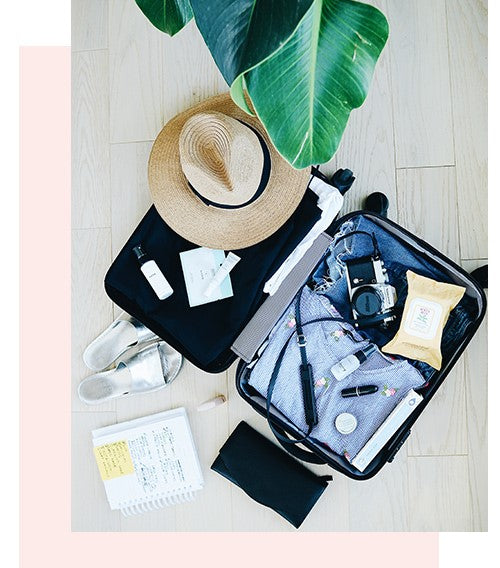 And if you prefer to draw up your lists on post-its? One post-it per item, to be stuck onto the suitcase and removed as each item is placed inside.
Make space savings of up to 75% in your case with the DELSEY vacuum storage bag for clothes that are not too prone to wrinkling, such as lingerie and pullovers. And what's more, you don't even need a vacuum cleaner: simply place your clothes in the vacuum bag, roll the whole thing up to squeeze out the air and there you have it: a completely flat package ready to be packed in your suitcase.

Don't forget your laundry bags: a bag for dirty laundry, a small bag for wet swimwear… and a laundry bag can also stand in as a bag for shoes!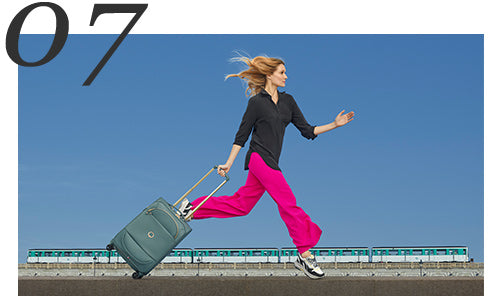 Place items that are to be taken out upon your arrival on the top, or in the front pocket. In the case of soft cases in particular, the front pocket enables you to quickly access your travel essentials without having to open the entire case.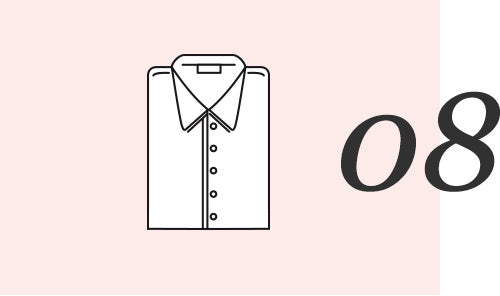 Only take things that will actually come in useful. Get rid of any "just in case" items! We advise that you select the items of clothing you wish to take away with you, then get rid of one third of them. Take fewer bottoms than tops and and put together daily outfits.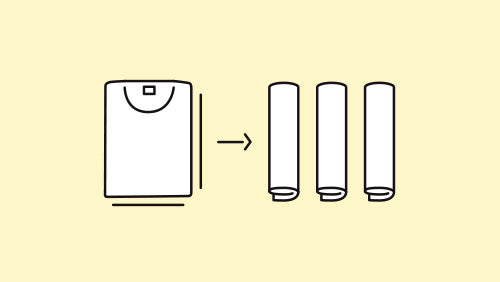 Role items to avoid creasing. We call this the maki technique. You can layer up several tops prior to rolling for even fewer creases.

Only fill your case three quarters full so that it can be easily closed on both your outward and inward bound journeys, allowing some space for souvenirs. You could even bring a folding shopping bag with you.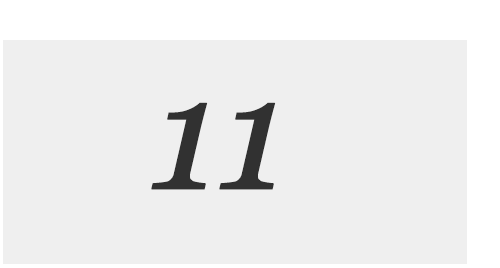 Place all of your cables into a single storage bag. Likewise, place your electronic devices (computer, camera…) into a single, easily accessible bag in your cabin case, to save time when passing through security checks.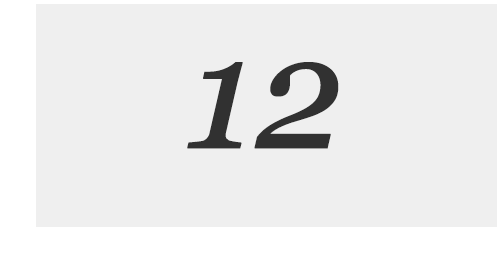 Always have a first aid kit on hand for your holidays. There's no denying that we often carry the same medications with us every time we travel. Remember to check the expiration dates from time to time!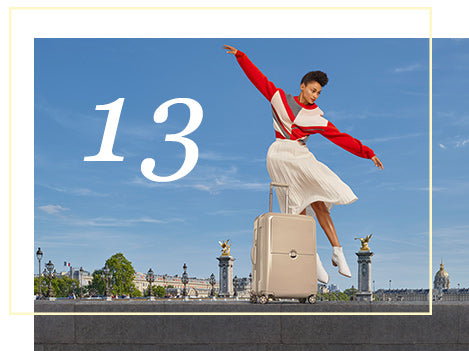 Choose an ultra-light case when travelling by plane: this way you will be able to bring plenty of things with you while still adhering to the maximum weight permitted by airlines. Have a glance at our ultra-light cases.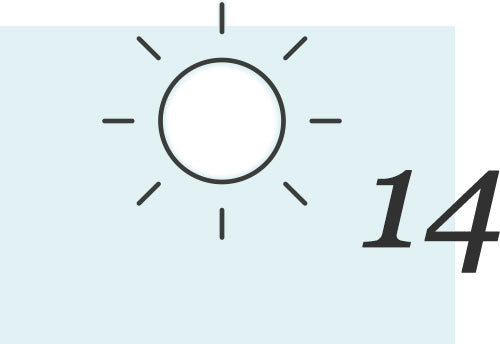 Don't forget to check the local weather prior to your departure! A wind-breaker or some additional lighter clothes can sometimes come in handy and you will really be glad of them when you get to your destination.
Go for a piece of luggage with maximum internal storage space. If you want things to be even easier to find, consider packing items in various colours of storage bag This is the year you will be crowned king or queen of organisation!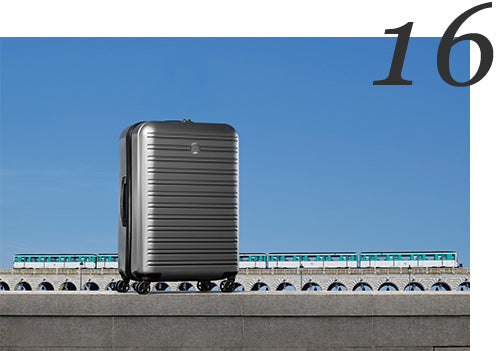 A fresh scent when you open your case is always pleasant! Pop in a sachet of dried lavender or a scented soap for a great smelling suitcase. And if you are concerned about keeping things clean, choose a case with a removable and washable lining such as the SEGUR 2.0. After each journey, place the lining in the machine at 30°C and voilà: the inside of your suitcase will be as clean as new!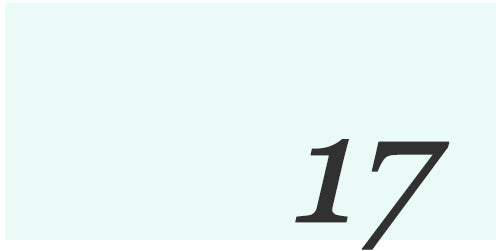 Place heavy objects at the bottom of the case. When standing upright this will make your luggage even more stable!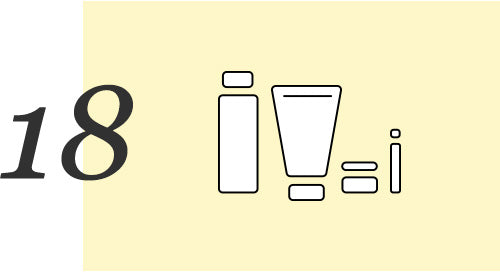 Prevent your beauty products from leaking during transport: remove the lid or cover, apply a layer of cling film using adhesive tape and replace the lid or cover over the top.

When travelling by plan, to avoid having to worry about your case being delayed upon arriving at your destination, consider writing your destination address on you address tag. You could also place a business card in the holder on your suitcase. And if you are travelling with a companion, put some of your clothes in their case so that you will still have a few key garments with you in the event that your own case is delayed or lost!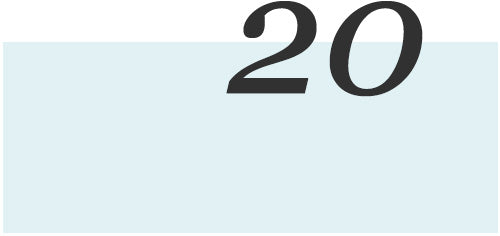 Pack your beach towels last to hold everything in the case.
OUR LUGGAGE SUGGESTIONS FOR YOUR HOLIDAYS