Product designer at DELSEY since 2016
"What I liked at first glance? Its high-end appearance!"
My favourite product:
The CHATELET AIR suitcase
The latest journey I made with this product:
Business trip or holiday? Both
Length of trip: one week
Destination: Barcelona & Canyeles
Means of transport used: Plane & car
The added bonus or the function that made me choose this piece of luggage:
The interior layout, its enclosed compartments and multiple pockets, and also its clothes hangar… ultra practical!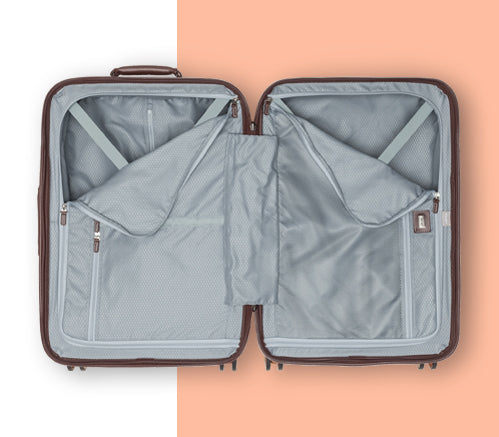 Other bonuses of the product that I like and why:
The metal trolley is very easy to use. It looks the part, is durable and is nice and quiet while handling.
Another clever feature:
The double wheels are a real bonus when it comes to comfort. Especially on the thick carpets in aeroplane 1st class compartments!