TO SET THE SCENE
A towel over your shoulder to head down to relax on the rocks, an ice lolly in your hand, all of the kids you pass are sporting seasonal classics. You are looking for some fresh fish... and you won't be left wanting. If you fancy an aperitif with your feet paddling in the water and a traditional pizza, then look no further. And what next? A picnic by the shore, plenty of garlic, a party on the rooftop, some high-end shopping and a sea view… Marseille is just too good. You just need pointed in the right direction, otherwise you will miss out.
OUR GOOD SPOTS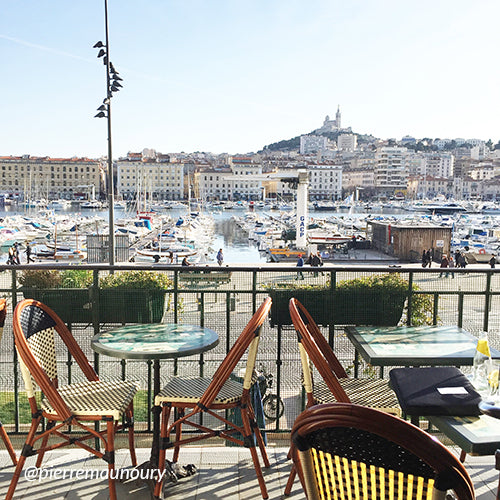 La Caravelle
This bistro, typical of the Old Port, is both the oldest and the most modern spot in the town.
Climb the few steps to the landing – with the hotel lobby nestled just above you, and enter the lounge of this deliciously old fashioned establishment. This a great place to take a date, and every now and then you have the chance to enjoy a little jazz.
The ideal plan is to grab one of the six tables on the terraces and, as the sun sets, you can 'watch the girl's go by' and enjoy the boats that dart around the harbour basin, set against the imposing silhouette of Notre dame de la Garde. As they say, it's unmissable!
34 quai du port
lacaravelle-marseille.com
€
Sushiqui
Christian is a chef who isn't afraid to try anything. Japanese techniques using the tip of a knife, in his tiny restaurant buried deep within the city, he serves dishes that are truly astonishing. Every morning he scars the markets from the Old Port right down to Carro (on the Côte Bleue) in search of the perfect fish.
With a vinyl record playing in the background, he serves whatever dishes he likes, at his own tempo. A soup of esquinade (crab) and artichoke, in which you will discover some coral, then a raw Atlantic bonito, burrata, cress and flying fish roe, a filet of whiting rolled in a kombu seaweed with miso butter and shitake mushrooms, shards of roasted nuts, lime pulp and juice - all steamed and waiting at the tip of your spoon.
A few bowls of vinegar rice and a yuzu sorbet set against the backdrop of a bon gros hip hop record. Superb.
Around €40 per person. From Tuesday to Saturday, 8PM to 9:30PM, by reservation only.
31 rue Goudard
€€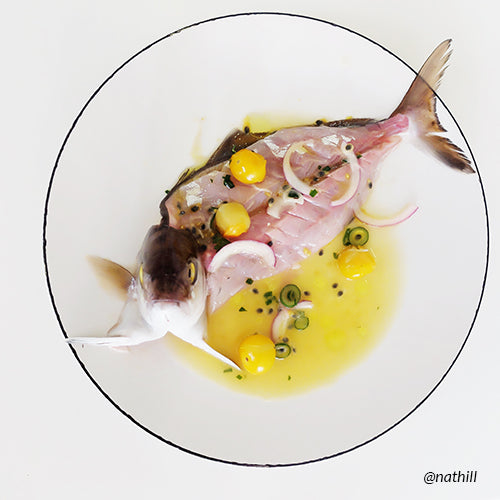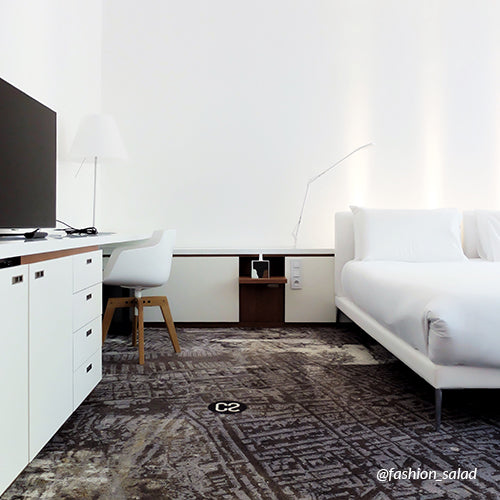 C2
The last hotel within reach of the city has been designed by a pair of architects come hoteliers, Claire Fatosme and Christian Lefevre (known together as C2). Lovers of clean white lines and the 20th century design ranging from Arne Jacobsen to the Campana brothers, they have restored life to this 19th century family home located just a stone's throw from the Old Port.
Marble everywhere, a bronze banister and a squeaking parquet floor - everything is genuinely antique. And the art really does provide a common theme: every month there are exhibitions displaying paintings, photographs, sound & light shows. As an added bonus there is a spa, a sunken patio, a vertical garden and a private beach on Degaby Island, which - believe me - is something you won't forget...
48 rue de Brignoles
c2-hotel.com
€€€
Villa Marie Jeanne
Seven stops on the subway from the Old Port, in the family-owned 18th Century farmhouse, Valeilles de Montmirail serves only fish at his table d'hôtes.
With a vinyl record playing in the background, he serves whatever dishes he likes, at his own tempo. Moray eel grilled over a wood fire, bottled octopus, mussels éclade, fish soup, whole mackerels served raw on poivrade artichokes, bouillabaisse made to order and only if time permits, because here the food only gets made if the fishermen head out to sea.
An exceptional setting and unforgettable food. And you can even spend the night as the family offers several guest rooms. A unique menu with prices from €30. By reservation only, to be placed 24 hours in advance.
4 rue Chicot
villa-marie-jeanne.com
€€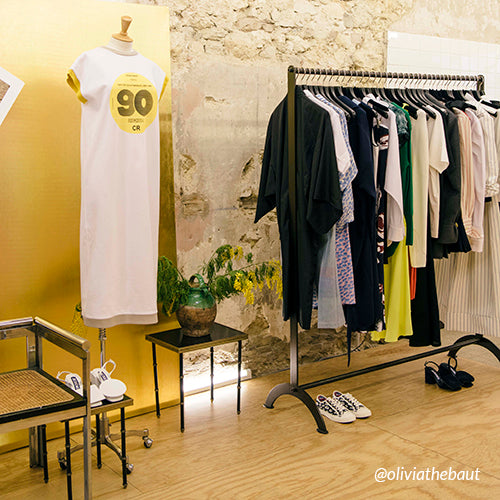 Jogging
Proud of their Marseille heritage, some folks look the city straight in the eye and create a guerrilla store. And all of a sudden, Marseille becomes Berlin, Marseille becomes Helsinki. The playful humour of photographer Olivier Amsellem is there to tell the story! His eye, his passion for design and for a unique piece, combined with the talent of Charlotte Brunet and Véronique Louaty, a.k.a Bepi Valerio, artistic director and creator of this selection of limited edition clothing and accessories…
This is how Jogging came to be. The store is located within a former butcher's store on rue Paradis, which still retains its meat hooks, as well as the original tiles and signage. Like an undercover boutique. A guerrilla store. And certainly not a concept store. Everything here exudes sophistication. There is a choice waiting to be made in every square centimetre. Design, fashion, a soul, life.
103 rue Paradis
joggingjogging.com
€€