TO SET THE SCENE
You have to take the time to see and test everything, from the banks of Lake Michigan to the Art Institute, fitting in The Loop and Millennium Park in between. You'll never get fed up of looking at the skyline from the trendy rooftops, with a glass in your hand. Here's a little overview, neighbourhood by neighbourhood, of our walks and unique finds.
OUR GOOD SPOTS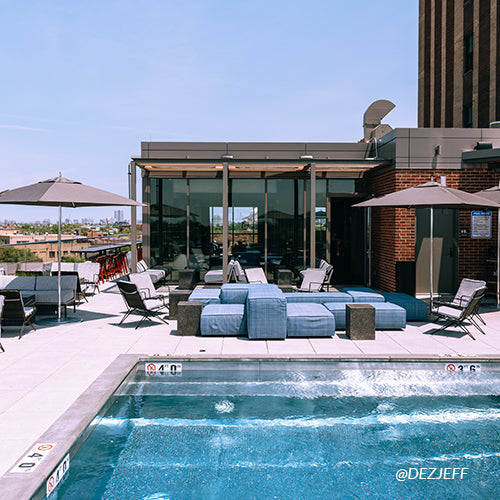 The Hollander
The Hollander is the younger sister of The Robey, and yet they are completely different. Here, the designers are French (le Bel Ordinaire) hurray! The décor is raw, the rooftop features a mini pool and a Riviera vibe reigns in the neighbouring bar with its bayadere and azure blue benches, a nod to the blue line which passes just below. The distinctive feature of this hotel: whether there are 2 or 4 of you, it doesn't make a difference. There will be a king size bed for everyone, even couples. The result, bedrooms that look like dorms but which offer plenty of room and are private.
2022 W North Ave
€€
Fleur
Feminine noun from the Latin flos, -oris, numerous varieties of which are available in this giant neighbourhood store. Bouquets of course, but also a cute selection for your house based on a nature theme. A new take on herbariums, floral-scented candles, tableware and even hammocks and folding chairs to complete the paraphernalia of the perfect urban-gardener, both indoors and outdoors.
2651 N Milwaukee Ave
€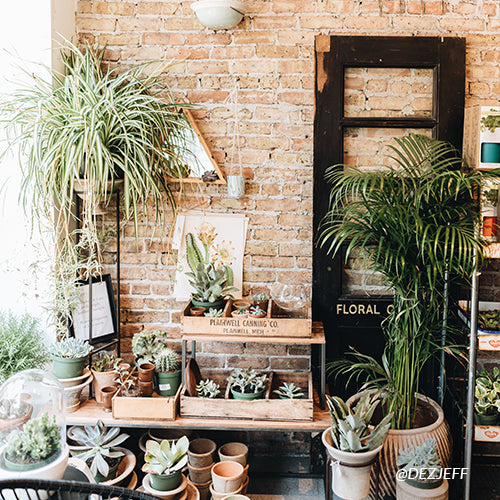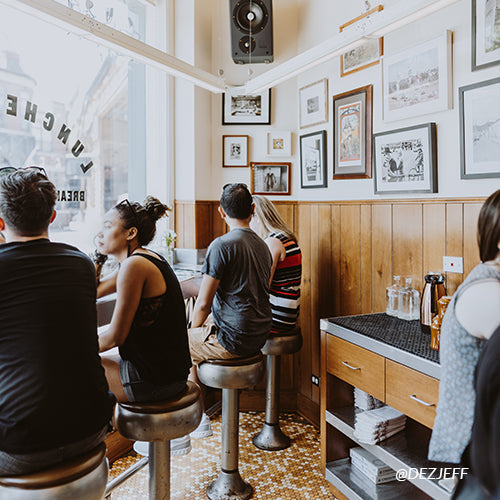 Dove's luncheonette
There's a time and a place for a Frisbee-sized "taco" or an XXL pancake. And its noon on Sunday or any other day of the week at Dove's. A 70's diner décor, all in wood and camel-coloured leather, so charming! You can be sure to find any tequila or mescal you're looking for right here. There's no point looking elsewhere. An updated ceviche menu and Mexican-style dishes, records playing in the background matching the rhythm of the cocktail shaker, just what we needed.
1545 N Damen Ave
€
Hash
The place to eat on a tight budget! Eggs and bacon or a simple burger, here you'll come across local celebs meeting for coffee. As for the décor, it's super simple; they take a little risk with the multicoloured mosaic tables, but pastels only please. You'll leave with a full belly and smelling of hash browns!
1357 N Western Ave
€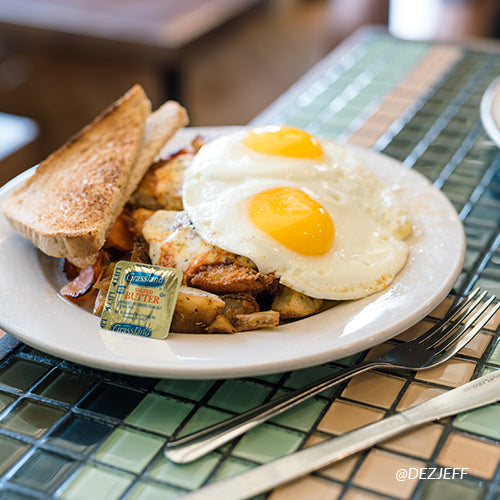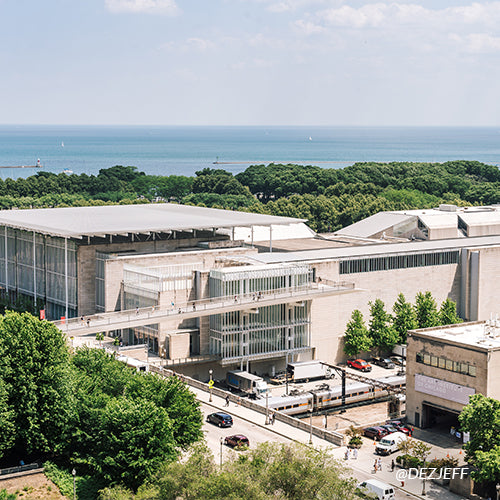 The Art Institute of Chicago
The museum's architecture is impressive. Its daring extension designed by architect Renzo Piano flaunts minimalist lines and large bay windows and is home to contemporary collections. It contrasts with the historic wing which is much more classic with its bronze lions guarding the entrance and 19th century lines. There's also an open-air space where you can lounge in the sun, protected from the wind! Calling all art-lovers, the museum has a rich heritage while offering a cutting-edge selection of new-generation artists, a surprising mix.
111 S Michigan Ave
€€